A few days ago, I did a riff off this Dan Tynan article – When Should You Buy Your Child a Smartphone? – in a brief interview for one of our local news outlets. I was hoping they would post our segment online (like they sometimes do), but apparently different news days produce varying quantities of news output. 1
I like the advice Tynan gives in his column. Younger children should be phased in to technology access, kids don't instinctively know how to use all phone features, and parental controls should be responsibly used. Nevertheless, there are a few items he left out of the equation.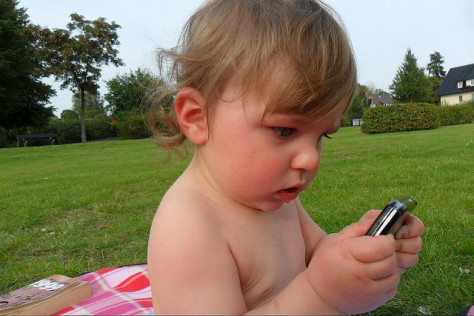 The answer to the question in this post's title varies from family to family, and from child to child. There is no one-size-fits-all solution. As parents help their children to navigate digital waters, they should bear each of these recommendations in mind:
Regularly speak with your children about technology and how they use the Internet.
– Ask specific questions about apps and the people with whom they interact.
Work with your children to define the boundaries of inappropriate and appropriate conduct, content, and times and places for technology use. 2
– Ask about how they react when they come across something inappropriate. If you're not comfortable with their response, then they're not ready for a smartphone.
– Consider the example you're setting for your child. Most children follow the example we set for them.
Remember that safe and appropriate technology use is a process, not an event.
– Kids will make mistakes and parents will make mistakes.
– The best advice is to always work together as a family to ensure technology use strengthens family relationships.
While there may be some (in highly influential circles) who argue that kids should run wild online, the experienced parent knows that a guided and safeguarded path is often best. 3 Do many kids need more freedom than they currently have? Probably, yes. Will they best benefit from blind trust? Absolutely not.
Finding safety and balance, together as a family, is the best way to run.
Translation: HDTV wasn't real kind to this face. ↩
Typically, public schools focus teaching on how to keep kids safe online. Because the definition of "appropriate" can vary greatly from family to family, curriculum rarely sets such boundaries. ↩
Why put so much stock in the voice of one so inexperienced? See my comment to Ms. boyd at the end of her post. ↩
Read More...