Bud Hunt writes a very timely post in which he expresses rightful disgust over the level of care many current vendors tend to take with student data.
I can't fathom why publishers and vendors are so willing to play fast and loose with precious data – student personal info, their schoolwork and creations, etc. But it's not okay. And worst thing is when, in spite of our concerns, we hear things like this:
"Well, the front end is so beautiful and high quality. Would you really allow your concerns over this other stuff to prevent you from giving these amazing resources to your teachers and students to use?"
My answer to that question is always going to be yes. A pretty thing on the other side of a glass wall of awfulness will keep me walking right on through the universe of options. I'll pick the resource that's not as good if I know I can keep my students safe and our data reasonable to manage and protect.
Bill Fitzgerald also makes several valid points in the comments. Vendors can and should do better. But while FERPA, our integrity, and student rights lie at the heart of this issue, for me it's also about fostering genuine and trusting relationships.  Have state procurement laws caused us all to forget about the important things in life?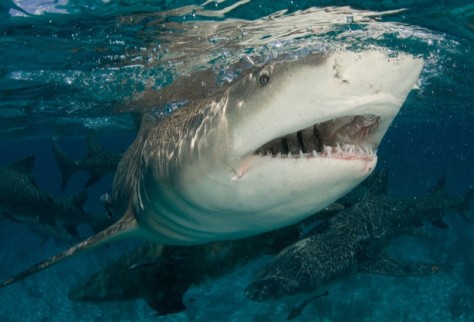 To be honest, I'm at the point where spam levels have produced so much distrust between potential vendors and me that I've nearly stopped answering the phone altogether. If I can't trust a company enough with my phone number or email address, why would I ever want to trust them with more critical data over which I'm a steward?
For some reason, I've never been a fan of Shark Week.
Read More...